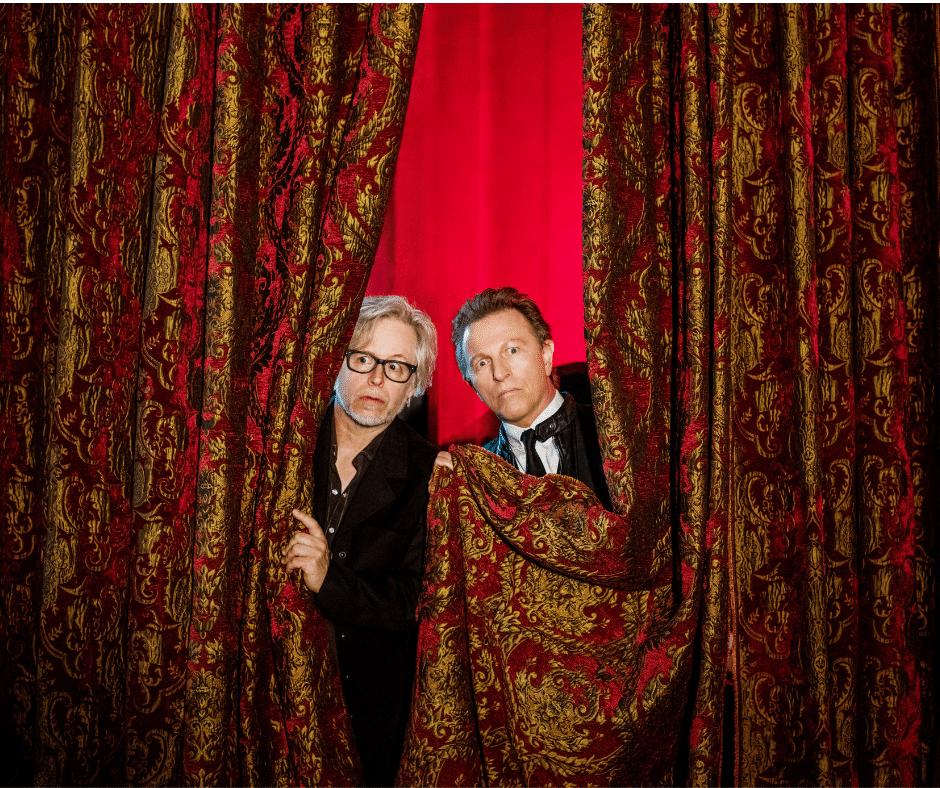 The Rembrandts, led by original lead singers Danny Wilde and Phil Solem, are back with a new album and show. Best known for their hits "Just The Way It Is Baby," "Johnny Have You Seen Her" and the multi-platinum, Grammy nominated #1 single "I'll Be There For You," the blockbuster theme song for the Friends TV show
Friends is celebrating it's 25th year this Fall and The Rembrandts are back with the August 18th release of "Via Satellite" on Blue Elan Records,  It's their first studio album in 18 years and the new single "Broke Toy"is available on streaming services globally. National network morning and late night TV performances are already scheduled, along with a major national and international marketing blitz to celebrate both the new release and the Friends' anniversary.
Available full band or acoustic.
PACs, Casinos and Fairs: Ask about the special "Rembrandts & Friend" show featuring The Rembrandts with special guest Gunther (Friends' deadpan coffeehouse manager, actor James Michael Tyler).